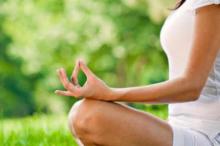 Meditation Monday is currently conducted on Zoom. 
On Monday evenings, Karen Laughman is hosting from 6:30 to 7:30 PM.
Watch the Wednesday email blast for any changes to this schedule.
This is an opportunity for our spiritual community to connect with one another and connect with our spirits in guided and silent meditation. 
If you would like to participate, please use the Message Us Page and ask to be put on the email list to receive the Zoom invitation. 
Location: on Zoom. 
Use these links for instructions on how to use Zoom